Police responded to 286 calls for service between Friday and Monday morning. The majority of calls were related to disturbances and intoxicated persons.
F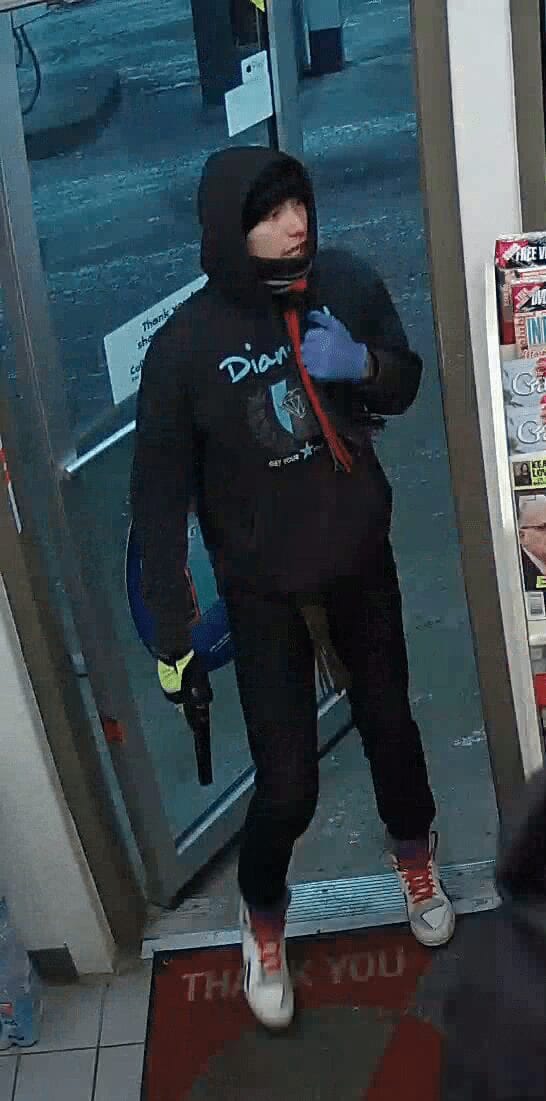 ile 2019-37116 - Robbery
Police were called to a business in the 400 Block of 15th St. E. late Sunday night for a report of an armed robbery. The incident happened just before 11 p.m. Cigarettes, lottery tickets and an undisclosed amount of cash were taken. One male suspect is reported to have been carrying a knife, while a second male is reported to have had a hand gun. Photos of one of two suspects wanted in connection with this incident are attached, and police continue to investigate.
File 2019-36910 – Break and Enter
Officers were dispatched to a report of a break and enter at a business in the 1000 Block of First Ave. NW around 3:40 a.m. Saturday morning. Two males were reported to be inside a compound at the business. PSD Febee was deployed to the area and located one suspect nearby. A second male was also arrested by police. The two men are scheduled to appear in Prince Albert Provincial Court Monday. [Information 991110268, 991110269]
File 2019-36897 – Theft of Motor Vehicle
A 31-year-old man is charged with robbery, possession of a controlled substance and breach of court order following an incident early Saturday morning. Around 1:25 a.m., a restaurant delivery driver was in a vehicle in the 1600 Block of Second Ave. W. when a man wearing a mask threatened him and took his vehicle. The suspect and the vehicle were located later that same morning. The accused is expected to appear in court Monday morning. [Information 991110273]
File 2019-36808 – Traffic Stop
Members with Combined Traffic Services Saskatchewan (CTSS) seized various drugs following a traffic stop Friday afternoon. Officers stopped the vehicle around 2:45 p.m. Friday near 21st Street and Second Avenue West for travelling above the speed limit. Upon further investigation, police located a small amount of methamphetamine, several pills, and Psilocybin inside the vehicle. A 26-year-old man is facing charges of possession of a controlled substance and breach of court orders in relation to this incident. [Information 991110236]